David De Cremer is currently the KPMG-funded chair in management studies at Cambridge Judge Business School, University of Cambridge (UK). ). He is also an affiliate researcher at the Cambridge Centre for Social Innovation and Cambridge Centre for Alternative Finance. Before moving to Cambridge he was a professor of management at China Europe International Business School (CEIBS; Shanghai) and a visiting professor at London Business School (LBS).
He is the founder of the Erasmus Center of Behavioral Business Ethics at Rotterdam School of Management (the Netherlands) and founder and head of the Department "Organizational Leadership and Decision-Making" at the University of Cambridge (UK). His background is in psychology and economics (nowadays referred to as behavioral economics), and integrating these insights has led him to examine the power of the (biased) human reality across a wide variety of settings, including financial, interpersonal and cultural interactions. In 2009-2010 he was named the most influential economist in the Netherlands (Top 40 of economists) and in 2016 he was named a Global Top Thought Leader in the area of organizational trust, alongside late management guru Stephen Covey and Richard Edelman (President and CEO of Edelman; publisher of the annual Edelman Trust Barometer). In 2017, he was selected as the recipient of a one thousand talent programme in China, for his contributions to the development of Chinese society.
He was born in Belgium (Leuven) and has lived and worked in Europe, UK, US, Middle-East and Asia.
Across a wide range of industries, he has contributed to significant executive development and corporate culture initiatives in Europe, the Middle-East and Asia. His consulting clients include, among others, Novartis, AB Inbev, KPMG, Solvay, IBM, Barclays, Rabobank, ING, Cisco, Bayer, Exmar, DSM, and Huawei.
He is a very active researcher and applies the newest discovered insights directly into his consultancy and coaching work. Based on his wealth of research knowledge he contributes regularly to TV and radio business programmes, and writes for popular financial, academic and business magazines like Harvard Business Review. Recently, he received the honor of a personal blog for The European Business Review.
He is also the recipient of several research excellence awards, an associate editor of the Academy of Management Annals, a member of the International Advisory Board of California Management Review and has contributed as a keynote speaker to conferences and symposia all over the world.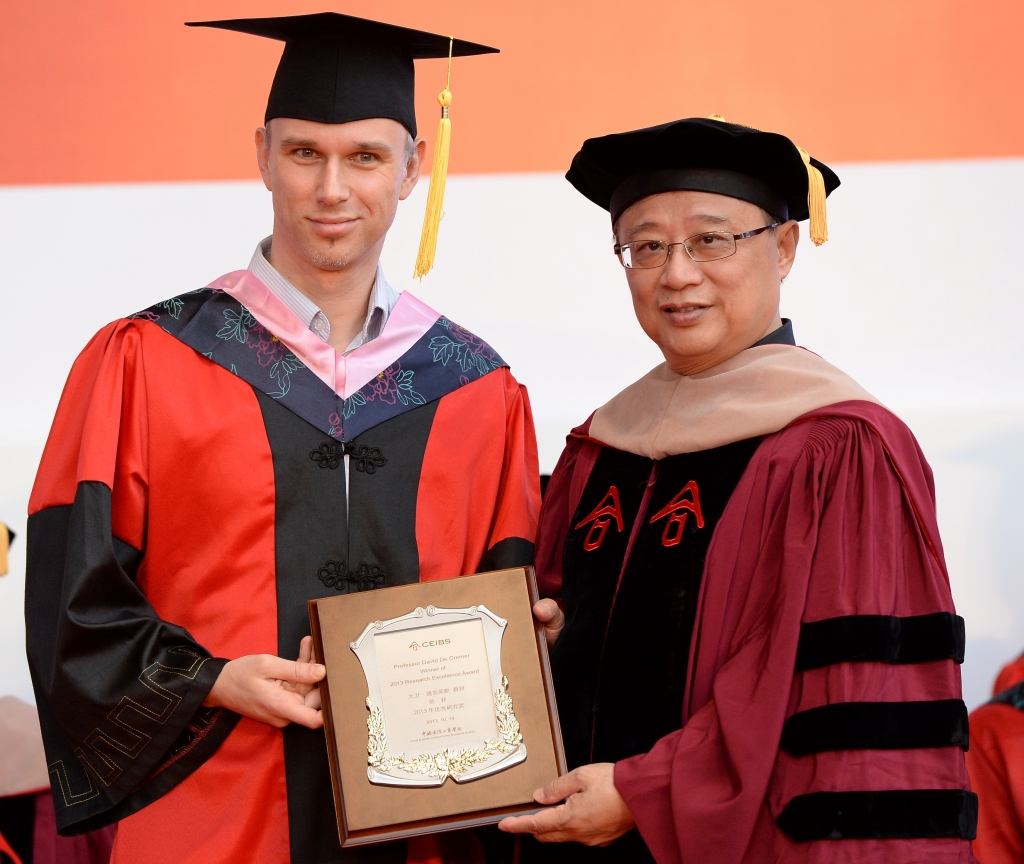 …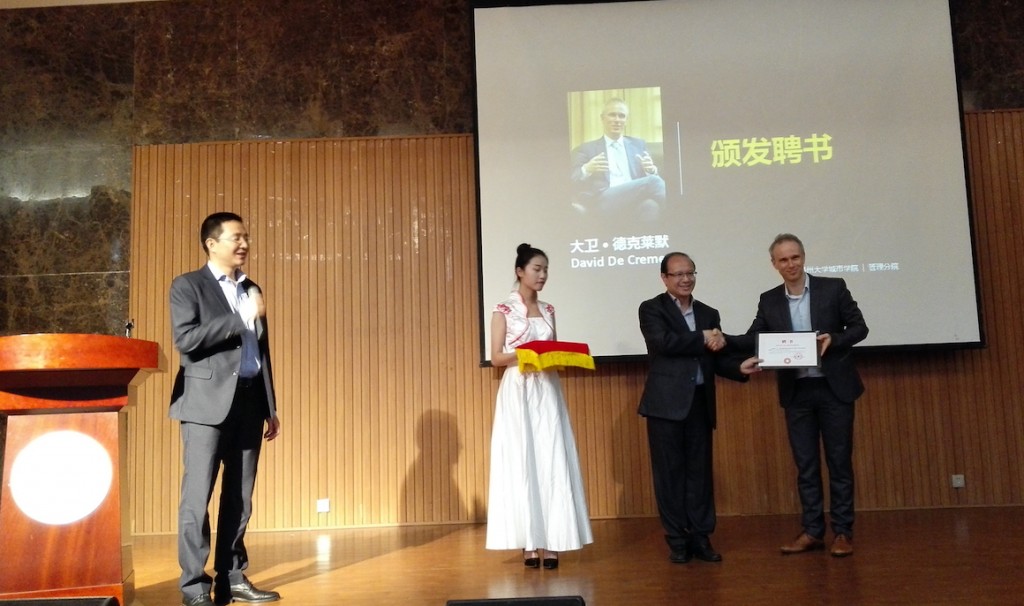 Receipt of a visiting professorship at Wenzhou Business School
Recipient British Psychology Society award for "Outstanding Ph.D. thesis in social psychology"

Recipient Jos Jaspers Early Career award for outstanding contributions to social psychology

Recipient Comenius European Young Psychologist Award

Recipient International Society for Justice Research Early Career Contribution Award

Recipient Innovation Research Grant Old style from NWO (Netherlands Organization for Scientific Research)

Recipient research Fellowship at the J.F. Kennedy School, Harvard University

Recipient Fellowship Center for Advanced Study in Behavioral Sciences, Stanford University
Number 1 position in the top-40 of Dutch Economists in 2009-2010

Elected as Member of the Young Academy of the Royal Dutch Academy of Sciences

Recipient of the 2011 ERIM (Erasmus Research Institute of Management; Rotterdam School of Management) "impact on managerial practices" award

Recipient CEIBS 2013 Research Excellence Award (Shanghai, China)

Recipient CEIBS 2013 External Academic Honor

Recipient British Psychology Society mid-career award for significant contributions to the field of social psychology.

2016 Global Thought Leader by the Trust Across America – Trust Around the World organization
Click edit button to change this text.